Tone Locksmiths of Potters Bar - Home Security
From time to time many of us worry that our home is not the safe haven it should be. It is common to feel this way, especially if someone close to you, a relative or a neighbour, has been burglarised. It makes you think, "How safe are my loved ones in our own home?"
If you are concerned about your home security, contact Tone Locksmiths of Potters Bar and schedule an appointment with one of our home security experts. We are at your service 24 hours a day, 7 days a week, so it is easy to schedule an appointment for a day and time suitable for YOU! We can be at your house on Sunday or at 9PM, the choice is yours!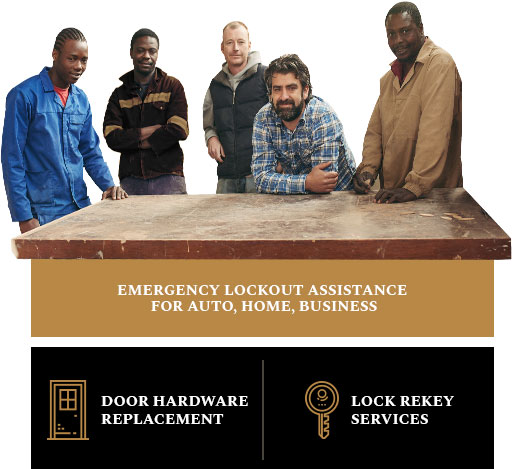 What is a Home Security Upgrade?
A home security upgrade is a process by which our residential locksmiths in Potters Bar can help you evaluate how well your current security measures are protecting your home, and plan and implement improvements depending on your specific needs.
Our overall home security upgrade includes 4 stages:
Budget for the security upgrade
Before anything else, it makes sense to decide on your budget for security upgrades, even before you call any locksmith in Greater London. But if you have difficulty with this, go ahead and give us a call! Tone Locksmiths of Potters Bar are ready to help. As experienced locksmiths, we can estimate the prices much better and offer you some savings tips, as well as help you decide what measures are really necessary for your home.
Scan of the existing home security systems
Our locksmiths in Potters Bar will check your back and front door locks, window locks and garage door lock. If your locking systems are still quite good, and are not a security risk to the entire house, we would not advise you to change the locks. The money saved on the locks can be used in other stages of the upgrade.
Security threats estimation
In order to prevent a burglary a professional locksmith must check the property for possible break-in points and determine ways to eliminate them. Here some of our clients have to say goodbye to their favorite bushes. Yes, that beautiful thing under the window is a great hide away for a potential burglar and it must be trimmed or cut out completely for your security.
Home security upgrade
And finally the last stage - the upgrade! The variety of security products available on the market today is endless, but locksmiths Potters Bar will do their best to help you choose the right products for you.
So what you can get for your money? Tone Locksmiths of Potters Bar can advise you on:
Home alarm systems-motion detectors and heat sensing
Home surveillance - CCTV with camera monitoring
Fire safe safes - will protect your valuables and important documents not only from burglars, but also from fire.
Door protection hardware- screw in cylinder guard to protect your door from a wrench attack, London bars and more!
Lost Keys Potters Bar
If you find yourself locked out of your home, either due to broken locks or missing keys, our emergency locksmiths Potters Bar can help you get back in as soon as possible. We have a 24 hour emergency locksmith service and will arrive quickly to open your lock for you.